With this NOBCO coach you will achieve your goals for your career or leadership.
CEOs, leaders, professionals and entrepreneurs:
ENLARGE your self-insight
UPGRADE your skills
ACCELERATE the achievement of your goals
Plan a non-obligation introductory appointment
With Marco Tieleman, Master Practitioner NOBCO-coach and businesscoach
NOBCO business coach
As a NOBCO coach at these companies, I coached professionals, top executives and CEOs: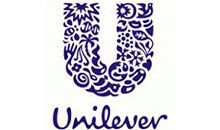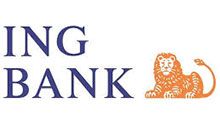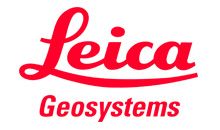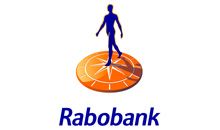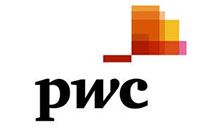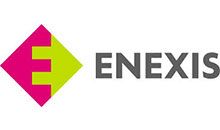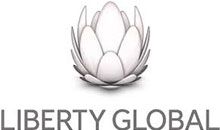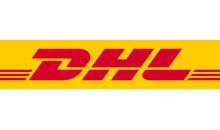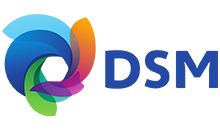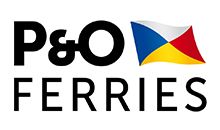 A really good NOBCO coach can change your life
The Dutch Association of Professional Coaches (NOBCO) is the largest professional association of professional coaches, and manages the Dutch quality mark for coaches.
You probably know that a NOBCO coach makes a difference. But you wonder: "How do I find a good NOBCO coach", and "What exactly are the advantages of a NOBCO coach?" I'll be happy to take you through the benefits of choosing a NOBCO coach, and tell you what I can do for you when coaching in your career or leadership issues.
So that in the foggy country of 'everyone is a coach', you can now be much more certain that you are making the safe choice in coaching for your career. A coach with whom you do get the result you long for:
acceleration in your career
grip on your work
peace in your body
pleasure in your day
meaning in your life
What does NOBCO have to do with the quality of a coach?
Everyone in the Netherlands can call themselves a coach. More than 60,000 people do the same. Many undeservedly. How do you as a client know that the coach you have in mind does more than just listen in a friendly way and give a few tips you already know?
To separate the wheat from the chaff there is NOBCO: the Dutch Order of Professional Coaches. NOBCO is the largest professional organization for professional coaches: from business coach to lifecoach, and from parenting coach to addiction coach.
With many professional associations, membership is now equivalent to automatically displaying a logo on your website. That looks impressive, but it's no use to you as a customer.
NOBCO works differently. You are only allowed to join NOBCO if you have a thorough human-oriented education. This way, as a client, you know that your coach knows what he or she is doing, and that your issue is in safe, capable hands. You also know that the coach adheres to the International Code of Ethics, and that you can go to a complaints committee, to which the coach submits himself. But that is not all.
How does a NOBCO coach get such an EIA quality mark?
After a coach joins NOBCO, he/she can be accredited according to strict EIA criteria. EIA stands for European Individual Accreditation, and is the European quality mark for professional coaches. This EIA quality mark has now been introduced in 27 countries.
A coach is only allowed to carry the desired EIA quality mark if he/she has shown to have sufficient experience, practices intervision and supervision, reflects on his/her own work, continues to develop and has demonstrated to have (parts of) 112 skills. These are summarized in 8 clear, internationally recognized coaching competencies.
With this specially developed Competence Framework a coach substantiates his qualities, experience, skills and level. The Competence Framework is the result of intensive research into the practice of coaching.
These are the 8 coaching competencies from the Competence Framework:
1. Self-insight
The coach shows to be aware of his own values, beliefs and behavior.
Read how I accomplish this.
2. Focussing on self-development
The coach researches and improves his own level and keeps the reputation of the profession high.
Read how I accomplish this.
3. Dealing with the coach contract / the coach agreement
The coach sets the expectations and the limits of the coaching agreement with the client and -if applicable- with clients supervisor and respects them.
Read how I accomplish this.
4. Shaping the coaching relationship
The coach skillfully builds a fruitful relationship with the client and - if applicable - with clients supervisor.
5. Enables the client to gain insight and learn
The coach works with the client and its supervisor in such a way that insight is developed and learned. Read in the cases how this process went with other clients.
6. Purpose and action orientated
The coach shows how he works and uses his skills to support the client in realizing the change. Read in this document (dutch) the tips that coachees receive from me at the beginning.
7. Use of models and techniques
In addition to the basic communication skills, the coach also applies models, tools, techniques and ideas to ensure that insight is gained and that learning takes place. Take a look at the overview of courses and techniques I use for you.
8. Evaluation
The coach collects information about the effectiveness of his/her working method and contributes to the creation of a culture in which results are evaluated.
View my reviews.
How did I get my EIA seal of approval?
My application for the highest attainable level (Master Practitioner) was rejected the first time. I learned a lot from it and a year later I still obtained this level. It shows that the criteria are strict. And rightly so.
From which levels can you choose?
For you as a coachee, the EIA quality mark gives you the assurance that you are hiring a professional coach. Because a NOBCO coach with EIA certification has proven qualities, skills and experience. You can choose from 4 EIA levels: Foundation, Practitioner, Senior Practitioner or Master Practitioner.
There are:
60.000 coaches in The Netherlands.
3000 NOBCO-members.
115 NOBCO-members with a Foundation certification.
198 NOBCO-members with a Practitioner certification.
161 NOBCO-members with a Senior Practitioner certification.
44 NOBCO-members with a Master Practitioner certification, including myself.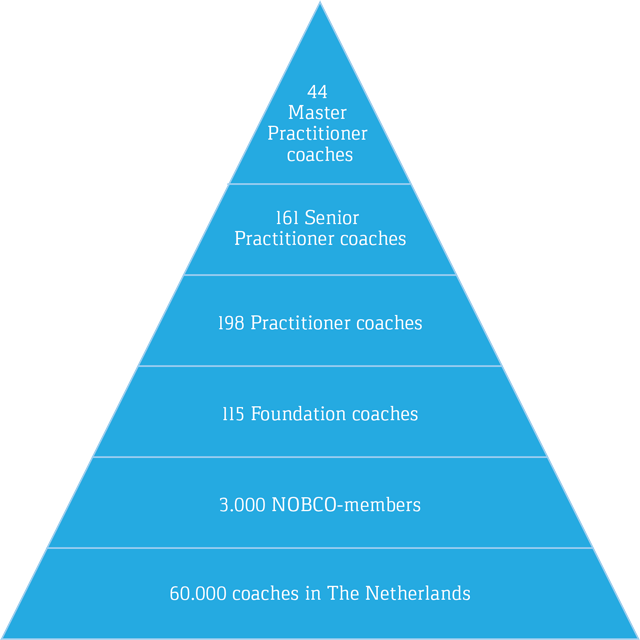 What use are my certifications as a NOBCO coach to you?
As Master Practitioner NOBCO coach I will be at the top of the pyramid at the end of 2020 with only 43 other colleagues.
Moreover, as a Master coach I am not just one time, but two times certified at the highest international level: not only at NOBCO, but also at the International Coaching Federation. There are less than 6 coaches in the Netherlands who have the highest certification at both NOBCO and ICF.
With my certifications you have the assurance of a coach...
Who goes two layers deeper than you could have imagined. Because in this way you gain insight into where the shoe really wriggles, into your unconscious self-sabotage, and into your untapped potential.
Who works with a toolbox full of precision tools for situational deployment. Because you are unique and so is your coaching question.
With whom you do achieve your goals. Usually within 3-5 conversations.
Plan a non-obligation introductory appointment
In a first conversation you explore your own learning question, we get your goals clear, you get a taste of coaching, and you take the first step towards your goal.
Check my hourly rates first.
Professional or leader: now is your time
Als CEO, leider, professional, of ondernemer loop je al wat jaren mee. En je weet je onderhand:
Opportunities must be created by yourself.
If you don't address your growth potential now... If you don't address those blind spots, inhibitory beliefs, or that development of personal skills now... You'll regret it later.
You don't want to think later 'if only I had...', or 'what if I had managed to...'?
If you notice…
That you take too small steps yourself.
That despite knowledge of the cause and possible solutions, you cannot break through your own ceiling.
That as a top-performer you are looking for the quickest route to your goal out of ambition.
And if all the solutions (trainings, courses, reading books, talking to peers, or that previous business coach) didn't help enough so far, or didn't go fast enough...
Then you are at the point in your career and life that it is time for serious business coaching.
Why other people chose me as NOBCO business coach
Certified as master coach 2x at the highest international level: at NOBCO and at the International Coaching Federation.
Ready in 3-5 conversations: you have reached your coaching goal. Not an endless trajectory.
Nearly 15 years of experience in scientifically proven coaching methods.
Total approach: coaching with head, heart and abdomen. That is knowing, feeling and longing.
You go two layers deeper than you could have imagined and get a view on where the shoe really wriggles, on your unconscious self-sabotage, and on your untapped potential.
In-depth insight and lasting (behavioral) change.
Objectively measurable and visible progress through scientific questionnaires.
Coaching at a central location: directly opposite Rotterdam Central Station.
By e-coaching everywhere close by. This way I also coach far across the border.

"A surprising, confronting and flawless mirror"
Marco sees through who you really are, and he does it fast! He doesn't let a wheel turn before his eyes. I discovered my blockages because he keeps on asking and challenging me. The intake showed who I am and what I stand for, but also what bothers me. A surprising, confronting and flawless mirror. The homework assignment was an energy boost. In short: do you want to continue to develop yourself, go into depth and don't recoil from a confrontation with yourself? Then you won't regret an appointment with Marco.
8 august 2019, Anja van der Starre
Free trial: if it doesn't click, you don't pay anything
Do you want to be sure that you are making the best choice in me for your career or leadership issue? Then I would like to invite you for an introductory interview without any obligation.
I am not the cheapest NOBCO-coach. (Here you can find my fees). That is why it is pleasant you can first try me out in a non-obligation introductory appointment before you or your employer decides to invest.
In this non-obligation introductory appointment you can try what it is like to be coached by me. If you do not want to continue, you pay nothing.
What is your biggest challenge right now?
Is it your career that can go up a gear (or two) faster?
Do you find it difficult to take space for your interests?
You're not comfortable in your job, but you don't know how to do it?
Do you want to manage your company/team more effectively because you are tired of stress?
Or are you lying worrying in the evening about the question: "Is this it?"?
How you deal with that now can make the difference between reaching the finish line worn out, or looking back in x years with satisfaction in the knowledge "I got everything out of it, and it was great!".
A non-obligation introductory appointment is planned in a minute. Welcome!
Your development as a human being and as a professional is worth gold in this one life that has been given to you. You are vulnerable in the hands of a coach who is not fully competent. Handle your potential carefully. Therefore, choose a NOBCO coach who is demonstrably competent and qualified to guide you.
Plan a non-obligation introductory appointment
In a first conversation you explore your own learning question, we get your goals clear, you get a taste of coaching, and you take the first step towards your goal.
Check my hourly rates first.


Share this page: